BACHELOR OF MANAGEMENT (HONS)
MOHE/MQA Code: (R2-DL/345/6/0098) 02/22 (A7782)
Level of Study: Bachelor Degree
Faculty : School of Business & Entrepreneurship
Duration : 3 years
Intake : March, July, November
Students who enroll in this programme will learn about the various fields of business management and acquire the necessary background in economics and law, complemented by the fundamentals of maths and statistics applicable to the different management domains. The programme gives students an important understanding of these fields and their links to the management discipline. Through this student are able to access business in a wider context and develop different ways of thinking.
Students develop presentation, communication and research skills, as well as gaining fluency in several languages. Group work and collective projects are an integral part of the programme, allowing students to gain insights into working as a team with people all over the world, both face-to-face and digital technology. The programme is aimed at producing managers who are efficient, effective, analytical and possess excellent communication skills with ethical values and awareness towards social responsibility in future managers.
Career Prospects
Graduates will find rewarding career opportunities and prospects in this fast-growing industry, which covers small-medium industries to large multi-national organisations. This programme focuses on the development of an individual as a whole. Graduates will be equipped with the skills required to survive and do well in their careers, particularly in public, private and NGO sectors at any level.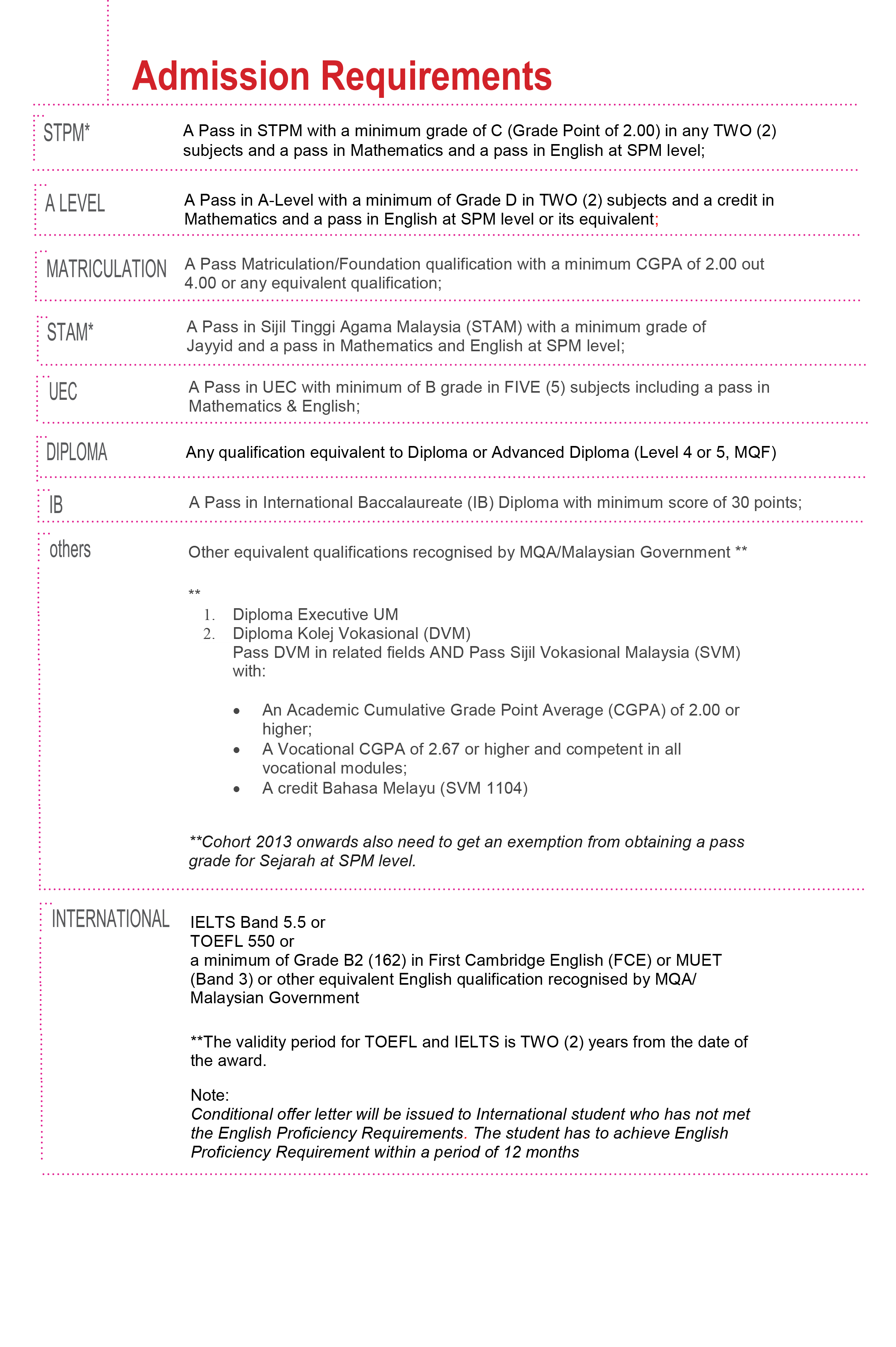 Programme Structure
The Bachelor of Management (Honours) requires a total of 120 credits hours to complete.